"Places Far Away" makes #3 on the Billboard Chart.
We did it!  In the Billboard Traditional Classical Album Category, we charted #3!  Up there on the charts with John Williams, Yo-Yo Ma and other great composers and musical artists. Such fun!
The Billboard charts tabulate the relative weekly popularity of songs and albums in the United States and elsewhere. The results are published in Billboard magazine. Billboard biz, the online extension of the Billboard charts, provides additional weekly charts, as well as year-end charts.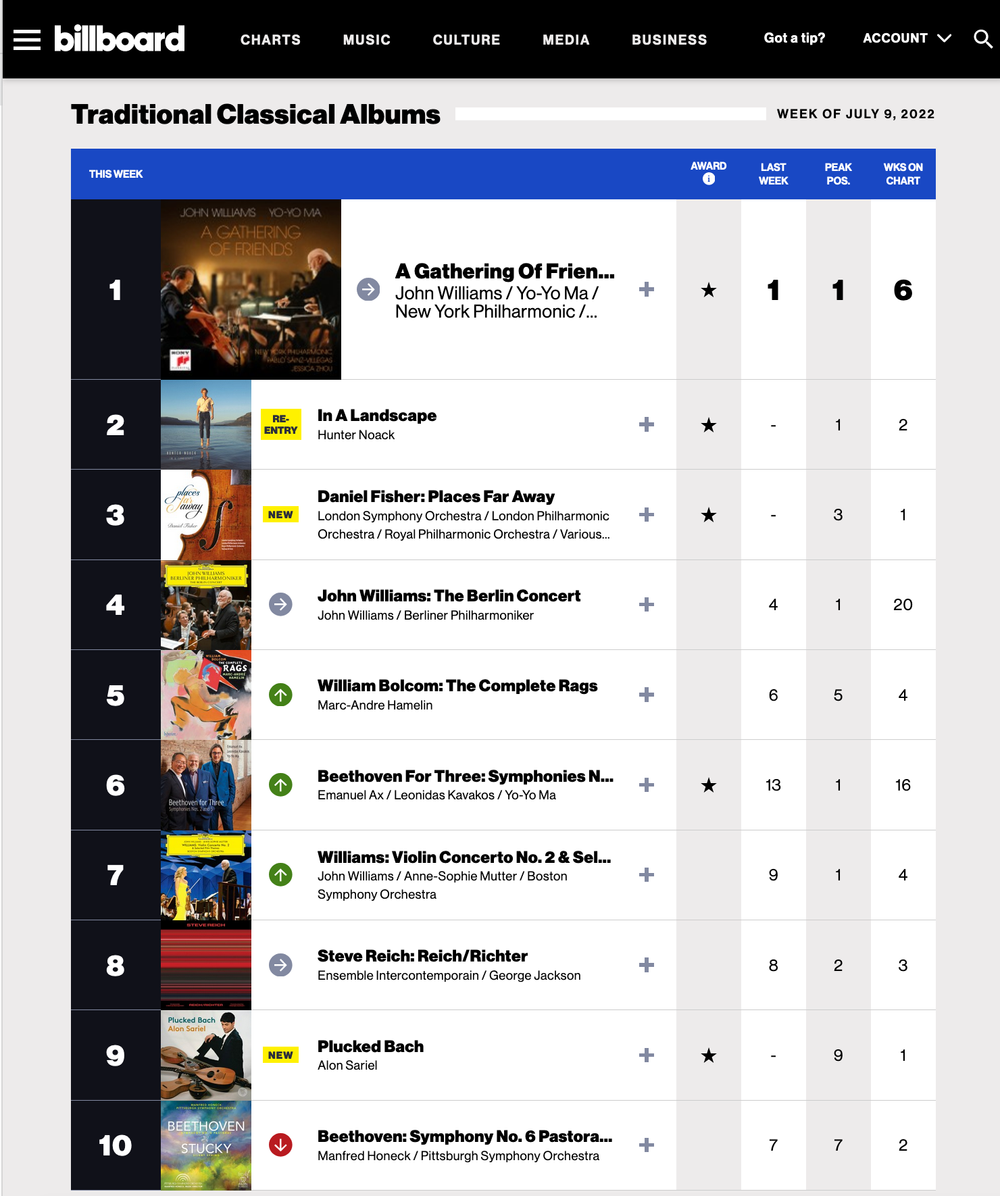 July 7, 2022 Press Release