Andrew Le - Pianist ..... "Heart of a Rose"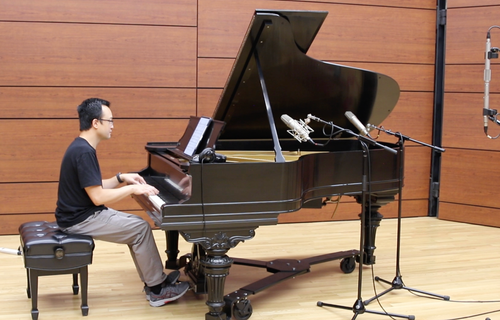 I am thrilled to feature pianist Andrew Le on my new album, "Places Far Away." The solo piano piece is called "Heart of a Rose." 
Andrew (Drew) is a most amazing concert pianist, and I have been attending his performances (starting when he taught at Hope College and did Community Outreach with the Holland Symphony and the Holland Area Arts Council). I knew from the first time I heard him perform that I would be honored to have him be part of this album adventure.  And fortunately, he agreed to share his considerable gifts with me, and with all of you!
Drew is currently a faculty member at Kent State University (Kent, Ohio).  His Hope College faculty tenure was 14 years. He and his wife, violinist Jennifer Walvoord, are the Artistic Directors of the Chamber Music Festival of Saugatuck, so Hollanders at least get to see him in person during the summer months! 
Besides being an amazing pianist, Drew is a skilled photographer, a most wonderful person, a fabulous teacher, a great husband and father, and has a heart bigger than a grand piano.
To learn more about Andrew, his music and photography, go to his website:  CLICK HERE
To order the album "Places Far Away" featuring Andrew Le performing "Heart of a Rose." CLICK HERE