The Making of Places Far Away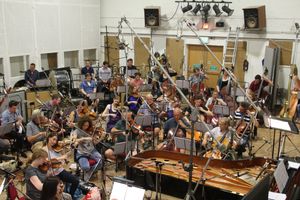 Daniel Fisher's debut album Places Far Away was decades in development and recorded over a six year period.
Three orchestras took part in the making of the album including the London Philharmonic Orchestra, London Symphony Orchestra and Royal Philharmonic Orchestra. The album also includes renowned solo artists on piano, violin, cello and classical guitar.
Recorded at Abbey Road Studios and Air Studios in London, UK.
From big orchestra to solo piano and everything in between...
Click the links below to take a tour of the recording studios and meet the orchestras and musicians who performed on the album.